---
Test Series - 9th CBSE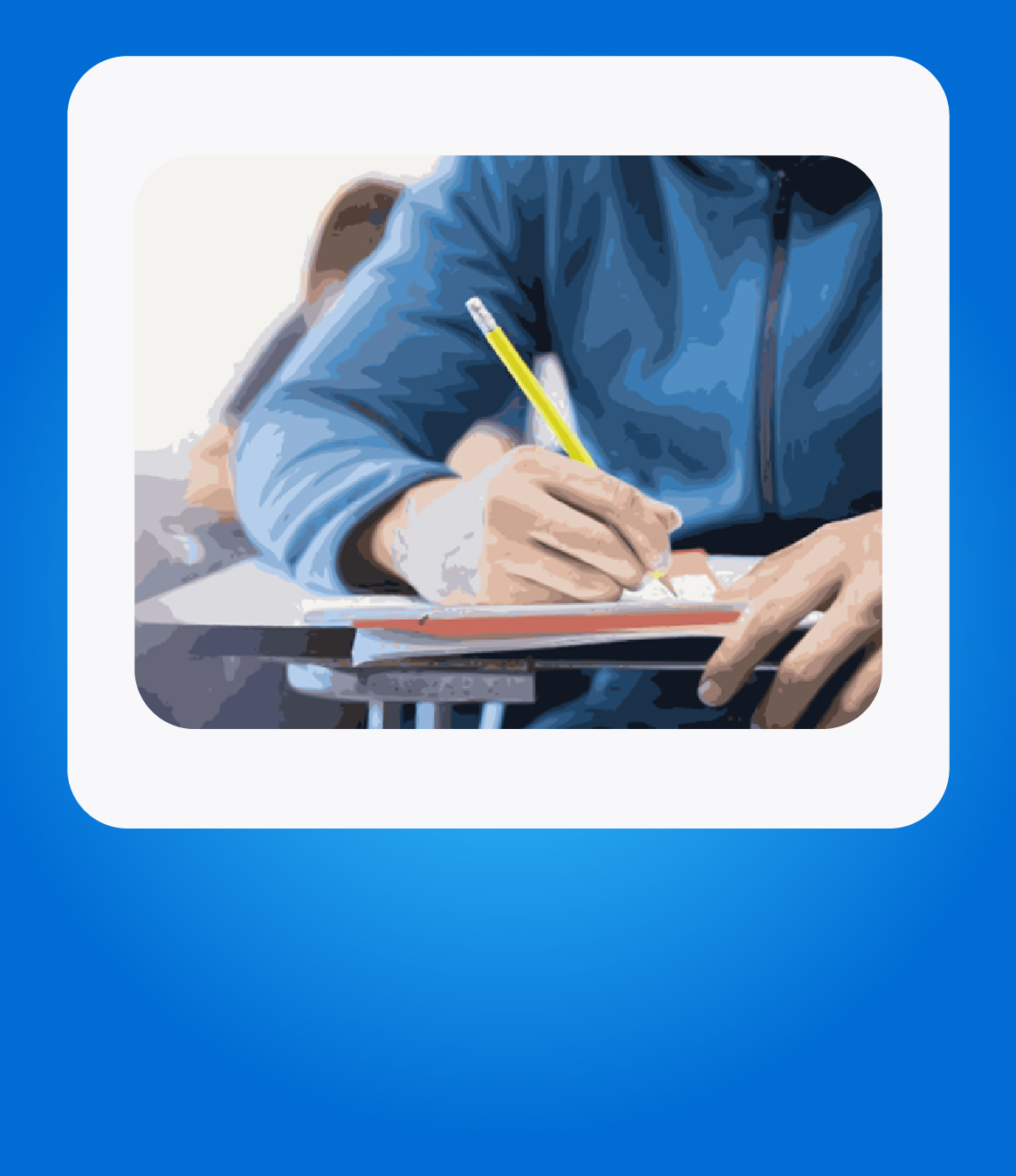 Subjects Covered
Physics
Chemistry
Mathematics
Biology
Duration
04 Aug, 2021
to
30 Apr, 2022
Intro
Test-Series, designed to analyze the strengths and weaknesses and evaluate the preparation.
The Test-Series is specially designed for students to strengthen their concepts, to assess what the students have learned with regards to particular subjects as well as gain exposure to the various types of questions asked in the Board Exam without having to deviate too much from their own preparation. The Test- Series includes questions from major syllabus asked in the Boards for comprehensive preparation.
Additionally, students get access to our facilities like Paper Correction & Analysis by our experts, who have over 20+ years of experience in the field.
Every student enrolling in the Test-Series will be provided with an access to our Tutoratti Learning Platform, where they can upload their answers, post assessment. These will be reviewed further by our faculty members, who will share their feedback with the students.
The Test-Series provides copious amount of practice to the student, which benefits them in improving their speed of attempting questions. It also helps in boosting their confidence and driving away the fear and stress related to the exam.
At Tutoratti, our Objective Test comprises-
End of Chapter Tests
Cumulative Tests
Semi Prelims (Half Yearly)
Full Prelims (Annually)
Every paper can be accessed easily on the student's dashboard
Why Tutoratti's Test-Series is important?
It is a well planned and adequate method of study which helps in improving student's overall performance. It develops consistency in their revision.
The Test-Series enhances student's reading, learning and theoretical skills. Also, it helps them to understand the importance of time management while attempting the paper.
Question Papers are set on the pattern created by the Board by our qualified & experienced faculty.
Entire syllabus is covered through different types of questions.
Attempted paper is evaluated by our subject experts and the feedback is provided accordingly.
Valuable feedbacks /remarks are given by our experts for better improvement.
As the Board Exam is not an objective test, we focus on improving the writing and presentation skills of the student.
Here are a few reasons as to how test series help you improve your preparation:
Master weak subjects: Practice tests give you a good idea about which topics require your extra attention and which ones you have already mastered. This way, you get better understanding of the areas that need more time and focus from you.
Revision: Test series act as the best form of revision as when you solve practice tests over and over again, you keep revising the subjects and topics.
Better understanding of the question paper: These tests give you a better view of the kind of questions that can be asked in the main paper. They make sure that you are well-versed with every important detail and problem.
Time management: Test-series help you understand how much time each subject will take when you are appearing for the main paper. If you time yourself while solving mock tests, you get to know the amount of time to be given to numerical and to theory questions so you can divide your time accordingly.
Clarify doubts: While solving these test-series, you can mark your doubts and take help from your teachers or experts to understand them. This process makes sure that all of your doubts are clarified before you appear for the main exam.
Test series are the best practice you can get and are a great help to boost your preparation and score.
For Class
Subjects Covered
Physics

Chemistry

Mathematics

Biology